Imagine a Venn diagram with one circle representing U.S. National Parks, a second circle representing maps, and the third one representing J.R.R. Tolkien. I find the intersection very interesting, and hopefully someone else out there does, too.
I hand draw maps of the National Parks in the style of the J.R.R. Tolkien found in his books. There are two sizes to choose from: 11×17 inches and 18×24 inches and each print comes hand-signed by the artist and hand-stamped with the Lord of the Maps logo.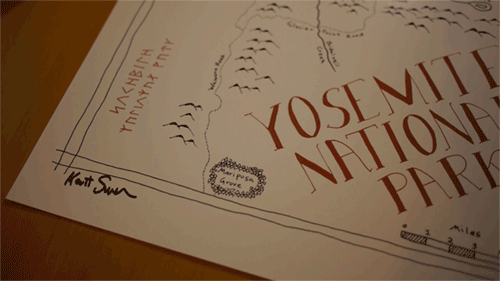 As a kid I would pour over the unique, hand-drawn maps in fantasy books following the characters on their adventures. Tolkien's books had a great influence on me and I count them as my favorites.
I have visited a number of our National Parks and find them fascinating. I love that the best of our country has been set aside strictly for the sake of its uniqueness and beauty.
One of my favorite parts of going to a new park is getting the official map. Looking over a map of a park I visited years ago always makes me long to go back. I'm excited to combine these three passions into this project.
I currently only draw National Park maps for prints, but custom, one-of-a-kind maps are available on request.
---
---